Richmond S22 SAS - Now in game
01 Dec 2017 08:44 AM UTC
A prime choice of any squad marksman, not only does S22 SAS meet the requirements - it oversteps the bounds.
INSPIRATION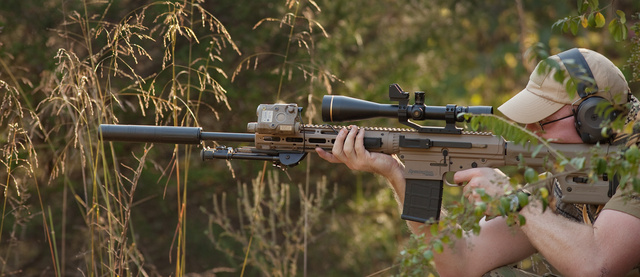 S22 SAS takes after a great many features of the Remington's R11 RSASS (Remington Semi-Automatic Sniper System), a rifle jointly developed by Remington Defense Company and JP Enterprises Company. The latter is known for their match grade AR-style products. The rifle's superb build provides it with top-grade rate of fire and accuracy. Chambered in .308 Winchester, it delivers just the power you'd require from a semi-auto.
IN WARFACE

Richmond S22 SAS shares the traits of its prototype, delivering high damage of 275 at an incredibly high rate of fire compared to its peers. The key advantage is the effective range - you can be sure you'll be landing the shots with full damage even firing across the longest ranges like Hawkrock's windows, aka the "sniper nests", and any other long-range encounters. Not to mention, the great room for error with a large 20-round magazine - overall, plenty to correct any mistake swiftly or keep the suppressive fire on the key positions, provided that you can manage the recoil!
Those appreciative of the weapon will be able to get their hands on the golden variant as well, which features a higher effective range (80 -> 85), and 3 more rounds in the mag (20 -> 23), which also translates into more total ammo carried (60 -> 69).
Both regular and golden variants can be found in Random Kredit Boxes.
ACHIEVEMENTS
The Nemesis

Kill 10,000 enemies with the Richmond S22 SAS or its gold version

Advanced Top rival

Kill 25,000 enemies with the Richmond S22 SAS or its golden version

Golden Mountaineer

Kill 999 enemies with a Gold Richmond S22 SAS
---