"Nuclear" Richmond S22 SAS, R1911D1 and Tactical Axe are now available
21 Dec 2017 08:14 AM UTC
Soldiers!
Gear up for Pripyat with versatile weapons from a brand new "Nuclear" series: Richmond S22 SAS, R1911D1 and Tactical Axe. These radioactive tools of war are now available in random Kredit boxes till 31st of December 2017.
Nuclear Richmond S22 SAS


A prime choice of any squad sniper, not only does S22 SAS meet the requirements - it oversteps the bounds. The rifle's superb build provides it with top-grade rate of fire and accuracy. Learn more about regular Richmond S22 SAS.
Nuclear R1911D1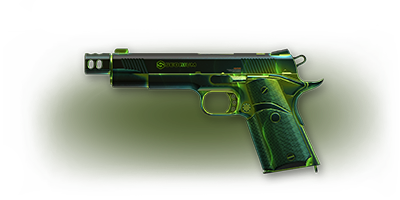 R1911D1 is a trustworthy pistol that you can count on whether you are surrounded by infected cyborgs or infuriated players thanks to its very high reload speed, great damage and good fire rate.
Nuclear Tactical Axe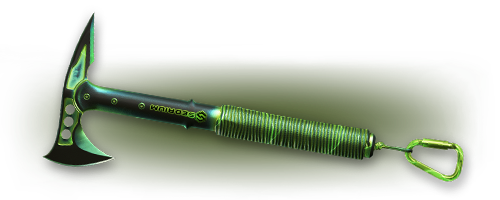 Tactical Axe is a reliable light-weight melee weapon. Thanks to the highly-durable alloy of an unknown origin, its swing will go through most defenses, while the length of the handle is optimized for a sure grip and increased range.
All "Nuclear" stripes require 15000 kills with the corresponding weapons.
Nuke the foes and reap the rewards!
---