Nuclear fighter: CCR Honey Badger arrives in store
06 Feb 2018 09:00 AM UTC
Soldiers!
Just like actual honey badgers have been known to chase away lions and take their kills, with Nuclear CCR Honey Badger you'll be able to turn the tables around any kind of foe.
Obtain this ferocious gun in store till 09.02!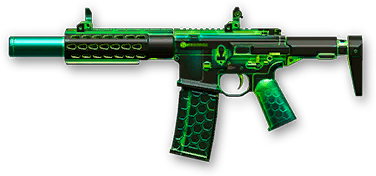 CCR Honey Badger is a top-tier balanced weapon, though especially effective in close quarters combat. Perfect for both defense and offense game styles, Honey Badger has high fire power, good RPM, excellent range and amazing reload speed, which can be especially helpful in emergency situations. A range of compatible attachments, particularly scopes, allows to take down targets at almost every distance under any circumstances.
Resist and bite!
---