Mid-Spring Shop Update
11 Apr 2018 08:20 AM UTC
Soldiers!
Neither the flowers blossoming nor the sakura petals falling can break the deadlock between Warface and Blackwood. When the forces are of equal capacity - the smallest tactical advantage can change the tide of war. Heed the call and boost up your arsenal for unparalleled victories in the fields of combat!
Long-awaited Nuclear RGX160 as well as highly efficient Black Shark S18G and Tactical Axe await. As for the weapon skins – many desire rainbow-colored, stardust polished camo to stand out from the masses. The true uniqueness of your identity, though, will be best underpinned with "Basic" weapon skins for true stone-hearted warriors.
Nuclear RGX160

A prime assault rifle packed with devastating power – Nuclear RGX160 is an ideal weapon for combat in any area and at any distance. This radioactive monstrosity combines outstanding power with controllable recoil and peak RPM making it deadly even in the hands of a rookie. Add high accuracy and you receive a recipe for disaster, the disaster of your foes!
This Pripyat inspired nuclear perfection will be in the shop till 16.04.
RGX 160 "Nuclear"

Eliminate 15000 enemies with RGX 160 "Nuclear".
Black Shark S18G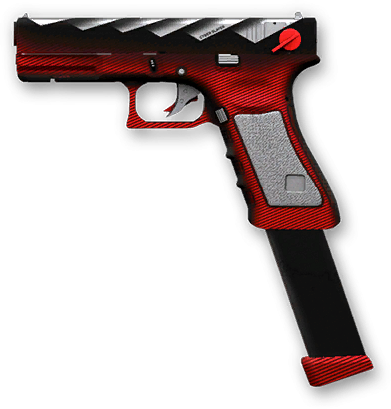 S18G is a selective-fire variant of the polymer-framed pistol that conquered the hearts of many firearm users worldwide. In Warface, S18G is a burst-fire pistol with a truly supreme rate of fire, a large magazine capacity, and high reload speed. Feeling cautious about the damage of 50? Triple that number with a neck or upper chest tap and deliver a mind-blowing 150, or more with the last two bullets, provided that you land a headshot.
This jaw-dropping pistol will be in the shop till 30.04.
Black Shark Tactical Axe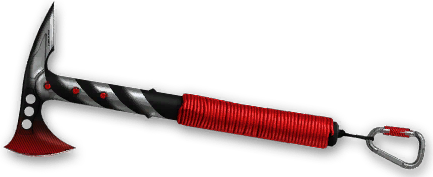 An all-time favorite, the Black Shark Tactical Axe will return to the store several weeks. Thanks to a highly-durable alloy of unknown origin, its full swing will go through even the 'Corundum' vest, while the length of the handle is optimized for a sure grip and increased range.
This shark-toothed axe will be in the shop till 30.04.
Black Shark Achievements
Shark Bite

Perform 3,000 slide kills using Black Shark weapons.

Shark Hunter

Perform 1,500 headshots using Black Shark weapons.

Shark Slayer

Kill 5,000 enemies using Black Shark weapons.
Basic weapon skins
| | |
| --- | --- |
| FY-103 | |
| Vec. 5 | |
Basic weapon skins "boast" neutral military colors that are most suited for harsh warriors. If you prefer a realistic immersive color palette – without surrealistic colors and images – this is your best pick.
The skins can be purchased through your inventory – not the shop. Just pick a gun from the list below and locate it in your inventory, navigate to the camo section and you will see the offer of purchasing the skin.
| | | | | |
| --- | --- | --- | --- | --- |
| Rifleman | Medic | Engineer | Sniper | Universal |
| FY-103 | VIPER | FY-9 | TWM | M9A1 |
| FY LMG | Striker Basic | Vec. 5 | Garota | AY 226 |
| R4A1 | PEG-KT Basic | EXAR-L PDW | M217 | Utility Knife |
| AY 551 | Richmond 770 | ZX84C | ZX84 SNR | Ultra Marine |
| ZX84MG | Richmond 870 CB | | | |

Unleash your heart of a warrior!
---