Battle Royale 2.0 Update - now in game!
07 Aug 2018 08:26 AM UTC
Soldiers!
This update will address maps, weapons and various optimizations aimed at the competitive level, alongside the much-anticipated reworked Battle Royale game mode.
Battle Royale 2.0
This update introduces a new map for the Battle Royale game mode. Named Exclusion Zone, it captures the niche atmosphere of grim to the bone, apocalyptic Pripyat. The new map is designed to enhance and diversify the gameplay featured in the current active BR map, "Mojave". You'll be able to explore numerous new objects and hideouts as well as experience brand new weapons yet unseen in other game modes.
Things are gonna get even hotter! This is the first mode in the history of the game to feature up to 32 players simultaneously. Never before has Warfare been this dynamic and intense.
The "Mojave" map itself received a range of improvements. New items have been added to enhance the atmosphere and spice up the gameplay.
Navigation and map-reading will be a lot easier with the minimap and indicator optimizations. The ever-narrowing play zone will now be displayed during the fight, making tactical planning all the more important.
Gear acquisition changes: further improvements have been made to balance out everyone's spawn positions and bring everyone to the same level. Initial starting locations will only spawn secondary weapons, with higher value loot appearing closer to the center.
Airdrops will follow a new pattern to bring as much competition into their acquisition as possible.
No more disappointment, no more empty crates! Each crate you find will now contain loot.
New previously unavailable items have been added to the loot table – first aid and armor kits, extra ammo, grenades, consumables. They come in seoarate crates.
There is no such thing as too many guns! Loot tables have been adjusted according to this statement!
Attachment acquisition has changed: you will now be able to find attachments both on other weapons (as before) and in crates!
New achievements for over-achievers! Stripes, badges and marks - welcome to collector's heaven!
New map "Exclusion Zone"
In the Exclusion Zone, the story unfolds in a gruesome aftermath of the Special Operation: Pripyat. Now that Blackwood's latest invention -- the Seismic Tower -- is out of operation, climate's getting even more volatile than before. Massive storm is threatening to fall upon the region, picking up the devastating radioactive particles and dust and spreading them miles wide. The remnants of both Warface and Blackwood forces are struggling to survive and weather the storm. Chain of command, allegiance and sides are a thing of the past, the only question is, who will be the Last Man Standing?
Achievements
We've added 17 new unique achievements for the Exclusion Zone, and some of these stripes, badges and marks will take plenty of sweat and prolonged exposure to Warface to unlock.
Greenhorn stalker

3rd place in Battle Royale: Exclusion Zone

First strike

Eliminate 10 enemies in Battle Royale: Exclusion Zone.

Able survivor

2nd place in Battle Royale: Exclusion Zone

Taking the toll

Eliminate 100 enemies in Battle Royale: Exclusion Zone.

King of the Dead City

1st place in Battle Royale: Exclusion Zone

Soulkeeper

Eliminate 1000 enemies in Battle Royale: Exclusion Zone.

Gas Mask Won't Save You

Perform 100 headshots in Battle Royale: Exclusion Zone.

Watch out!

Eliminate 50 enemies with grenades in Battle Royale.

Silent Stalker

Perform 100 Eliminates with silenced weapons in Battle Royale: Exclusion Zone.

Looming death

Eliminate 50 enemies with claymores in Battle Royale.

Unearthed

Eliminate 100 enemies with WW2 weapons in Battle Royale: Exclusion Zone.

Ultimate survivalist

1000 times Took 1st place in Battle Royale mode.

Slam-Down!

Eliminate 500 enemies in slide in Battle Royale: Exclusion Zone.

Unwavering

1000 times be in a top 3 places in Battle Royale: Exclusion Zone.

Force of Death

Win a round of Battle Royale: Exclusion Zone with at least 15 Kills.

River of Blood

Eliminate 10000 enemies in Battle Royale.

Dead drop

Eliminate 500 jumping enemies in Battle Royale: Exclusion Zone.
Weapons
Micro-Roni CAA
The new Micro RONI CAA personal defense weapon is the perfect pick for any game mode thanks to its considerably high damage, soft recoil and a 40-round mag capacity. Its stability yields some impressive results when fired 'from the hip'. The golden variant will feature the highest 'hip-fire' accuracy values in the game as well as an extended magazine.
The PDW comes with several attachment slots and three unique upgrades:
Micro RONI CAA Laser Grip -- provides a considerable boost to 'hip-fire' accuracy, slightly reduces recoil and crosshair sway
Micro RONI CAA Custom Grip -- provides a slight boost to 'hip-fire' accuracy, reduces recoil and crosshair sway
Hartman MH1 -- 1.4x Fast-Zoom scope.
Micro RONI CAA can be found in Kredit Random Boxes, and landing killing blows with it will award custom achievements that can be pinned on your profile!



---
QSZ-92
Random Warface Dollar Boxes for QSZ-92 have been added to the game. You can purchase them for 600/580/560/540/520 WF$.
Tigerstripe Weapon Skins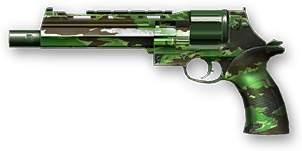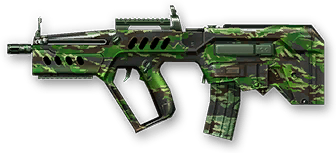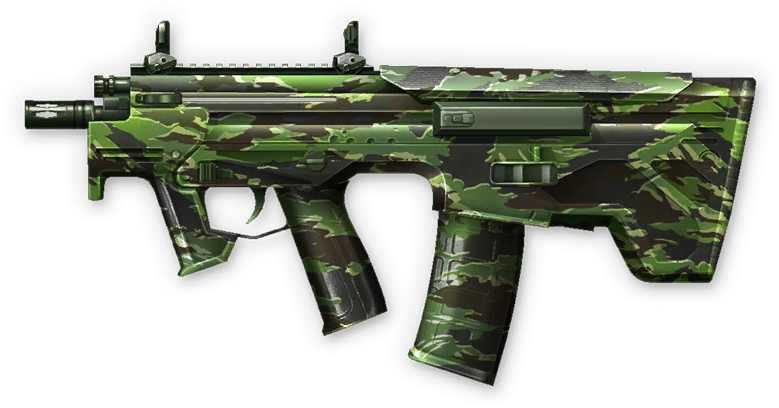 You will be able to purchase these skins, prices will range from 199 to 499 Kredits.
Factory 2.0
The game now features a new version of the map you have known for a long time, that is – the "Factory" map for "Plant the Bomb" mode. The visuals and the lighting will be significantly improved, but key objects will remain at the same places. So, if you know the map, you'll quickly get used to its new version.
We remind you that "Factory" is an industrial zone. The map has a lot of long zones that can be controlled by snipers, as well as a couple of places for close quarters combat.
Naturally, the ultimate objective remains the same. Defending teams should prepare for the attack and prevent the demolition of the plant sites by either destroying the enemy or defusing the bomb.
The attackers have to destroy strategic objects on the enemy territory by infiltrating the object from the Eastern side and planting the bomb in one of the key spots.
---
Improved maps for Ranked Matches
We have reworked the following maps: Bridges 2.0, D17, Destination, District, Palace and Residence.
These maps have received small amendments and fixes that should help reduce:
Positioning issues causing players to get stuck
Abuse of vulnerable 'areas' and 'positions' on the map
"Teleports" or blinks
Animation problems with sliding in case of collision with other objects
Lucky "wall"-shooting.
Please note that these are only initial changes of this sort and we're going to continue improving and optimizing game maps.
Client-server sync improvements
Character positioning and synchronization have been improved to make gameplay more stable and thus fluid. We've eliminated issues with sudden deaths and blinks across the map.
Please note that these fixes aren't final and we keep working on further solutions.
Miscellaneous
Loading screen has been updated to fit the "Exclusion Zone" map theme
PvP: "Bag and Tag", increased tag rewards from 50 to 100 points. This change is aimed at making this game mode stand out for its tactical gameplay.
WF$ Random Boxes now have a chance to contain temporary weapons. This does not affect permanent weapon drop rates.
Scopes: EOTECH 553 and Trijicon RMR Adjustable LED crosshair has been reduced in size.
New achievement added: "German Unity", awarded for 1990 eliminations with MG3, Alpine, WA2000, Glock 18C or any other XM8 / H&K models.
Bug fixes
PvP. Plant the Bomb: D17, missing map interface added.
Golden Butterfly Knife: fixed the counter for the "Butterfly Effect" achievement.
Fixed the error causing other interface windows to be force-closed, causing further in-game issues.
Localization: achievement tooltips have been amended.
Known issues
"Watch Out!": kill counter isn't functioning correctly at this time.
Localization: some map tooltips still contain the 2.0 designation.
"Brain Scorcher": tooltip is incorrect.
"Greenhorn Stalker" and "King of the Dead City" achievements are mixed up.
See you in game!
---