Soon in game: Maxim 9
22 Mar 2019 10:38 AM UTC
Soldiers!
Soon Warface will feature a new gun Maxim 9 - a nod to the military Sci-Fi movies. The integrated sound suppressor contributes to its exotic design. If you are in for stealth and futuristic weapons, this gun will make the best pick.
---
Inspiration
Maxim 9 is not the first integrally suppressed arm; the Soviet PB (Silent Pistol), the British Welrod Mk.1 and others sport the same feature. The USA manufacturer SilencerCo well-known for its silencers made a great stride in the area. In January 2017 it exhibited its version of the integrally suppressed pistol at the SHOT Show in Las Vegas and announced its mass production.
According to SilencerCo, the Maxim 9 is the world's first integrally suppressed holster-able handgun. The company workers nicknamed the weapon "a silencer with an integrated pistol". The Maxim 9 was named after Hiram Percy Maxim, an American inventor, son of the creator of the legendary Maxim gun Sir Hiram Stevens Maxim. In 1909 H. P. Maxim developed the first commercially successful silencer for firearms, the Maxim Silencer.
Maxim 9 is designed on the base of the Performance Center M&P 9L Pro Series CORE platform by Smith & Wesson. The pistol's key feature is its integrated modular suppressor, which allows the user to change its length. The pistol's full length is 273 mm; it can be shortened to 240 mm. The "long" version shot sound reaches 136 - 138 dB (139 dB for the short version) with subsonic ammunition.
The Maxim 9's weight is 1,1 kg without ammunition, caliber — 9×19 mm; it's compatible with standard Glock magazines. It is also possible to install additional sights and a tactical light. The weapon is ambidextrous thanks to a refined two-stage trigger.
---
Maxim 9 in Warface
Maxim 9 is the first-of-its-kind pistol in game providing a unique gameplay. Without a doubt, the gun will be appreciated by PvP fans due to its high damage, good aiming accuracy and excellent range. Thus, the pistol can be placed among such popular high-tier performers as the S&W M&P R8 and the CZ 75 Czechmate Parrot.
Maxim 9 will be obtainable from Random Boxes for Kredits and Crowns. Gold Maxim 9 boasts awesome looks, increased damage, rate of fire and clip size (12 rounds).
Maxim 9 comes equipped with two unique barrel accessories and a 1,4x reflex scope.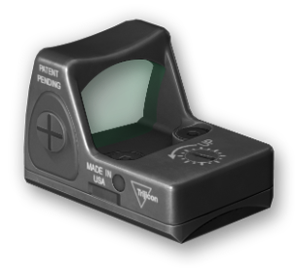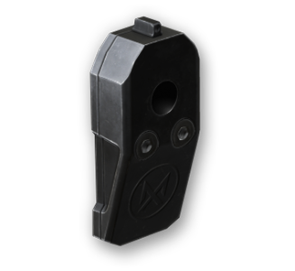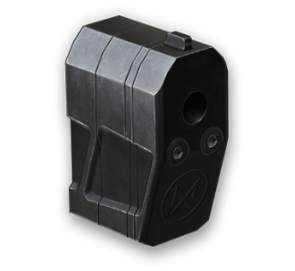 ---
Achievements
Don't forget the fancy achievements coming for kills made with Maxim 9.



---
Please note that the specs indicated in the image above and the way of getting the weapon can be subject to changes per testing results.
Count on the power at your fingertips!
---