Soon in game: F90 MBR
30 Aug 2019 01:58 PM UTC
Soldiers!
The next update will bring a new Rifleman primary F90 MBR. Well-balanced specs of this weapon of Australian origin will make it a top choice assault rifle in Warface.
---
Inspiration
The Australian division of a major military equipment producer Thales presented F90 MBR to the public at the International Defence Exhibition DSEi in 2017. The new gun builds on the F90 platform (a modernized F88 version) that was adopted by the Australian Defence Force. F90 MBR is gas-operated and features an originally designed trigger mechanism and a slide stop that previous exhibits of the AUG family lack. F90 MBR is chambered for 5,56×45mm NATO ammunition.
What we've got here is obviously a bullpup configuration that in spite of its compact size adds extra length to the barrel, which pays off in optimum muzzle velocity, excellent effective range and unparalleled accuracy. The compact composite F90 is one of the most lightweight assault rifles ever available on the market (3,25 kg). F90 MBR (Modular Bullpup Rifle) is fitted with ambidextrous controls and several rapidly interchangeable barrels. These features make the weapon extremely comfortable and adaptable. F90 MBR uses NATO standard rails and magazines.
---
In Warface
F90 MBR in Warface is an assault rifle delivering impressive damage and sporting superb effective range. Thanks to its well-balanced combat specs, the arm will become a universal tool for enemy annihilation almost at any distance. Only AK-12 is a worthy opponent to F90 MBR. The latter still provides better rate of fire and higher recoil that can be reduced by mounting a unique grip.
The golden version of the rifle offers impeccable looks and higher rate of fire. F90 MBR will make a fine addition to your collection and will deliver reliability when you need it most!
Apart from the standard set of attachments the rifle comes equipped with a special grip increasing accuracy, reloading speed, and weapon selection speed and slightly reducing recoil.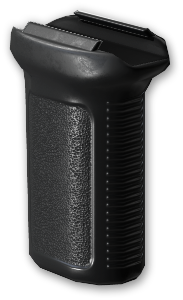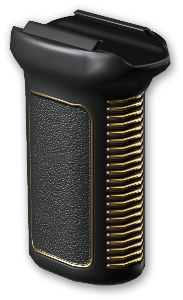 ---
Achievements
Don't forget about honourable achievements coming for kills performed with F90 MBR.


---
Please note that the stats indicated can be subject to changes per general testing results. We will inform you later about the launch date of the update featuring F90 MBR.

Prepare to gear up! The only good enemy is a dead enemy!
---