Caution: sound the alarm!
28 Nov 2019 12:20 PM UTC
Soldiers!
Our intelligence specialists have returned with stunning information. The special mission they were on was finished ahead of schedule, and the agents immediately returned to the HQ. The details have not been reported yet. But we know that the secured info is of vital importance!
Sound the alarm! Code Red! Many soldiers are still occupied in Operation "Berserk", but the formation of lists for the next deployment has already begun.
Sign up for the volunteer squad right now!
---
What to expect?
So far, little is known: intelligence reports provided only a few photos of the latest Blackwood developments and fragmented information from their top secret files.
Equipment, cool weapons and other rewards! Participants of the event will find a new set of equipment with an excellent combination of powerful parameters, two series of unique guns, camouflage, the body camo and hundreds of other prizes.
The access to all tasks for everyone! The owners of the trial version will be able to complete all missions and progress through levels: the full access is needed only for getting the rewards. Complete everything, gain access at the time convenient for you - and immediately grab all your rewards!
New mechanics: character development branches for a more efficient and rewarding experience. Earn skill points, distribute them in a way you want and get your champion who can win the desirable prizes faster.
---
Limited offer
Only until the 1st of December 21:59 CET (20:59 UTC): pre-order and get the "Obsidian" camouflage for the popular Maxim 9 pistol! This unique themed item will be yours from the very first days of the global operation.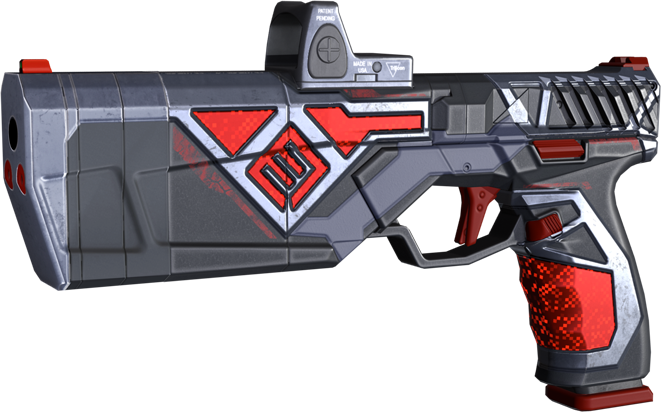 ---
Important information
The transfer of acquired access between accounts, as well as the cancellation of a purchase are not supported in this event. Be vigilant!
All detailed information about the event and its mechanics will be presented later.
The payment for the order should be carried out only after the order is formed. Make sure that the product is in your basket, and do not delete it until the payment has been verified. Otherwise, the payment will serve as a Kredit top-up for your account.
Choose your side!
---