Soon in game: H&K 121
05 Aug 2020 09:35 AM UTC
Soldiers!
We are glad to present you the H&K 121, a new machine gun for Riflemen that will appear in the game after the next update. Its devastating damage, good rate of fire, remarkable accuracy as well as excellent range will interest both PvP fans and PvE players.
---
H&K 121
The H&K 121 (or MG5) was presented in 2009 by the famous firearm manufacturer Heckler & Koch - one of the leading suppliers of the army and police in Germany and in several other countries of the world. The new 7.62x51 machine gun was designed to replace the MG3 which had been employed by the Bundeswehr since the late 50s. The producer chose its own development the MG4 light machine gun as the basis for the H&K 121 and the predecessor's design can be easily guessed in the new arm.
The H&K 121 offers only automatic fire; the rate of fire regulator has three positions (640, 720 and 800 rounds per minute). Apart from the standard version, the H&K 121 is available in other variants - a lightweight infantry one with a shorter barrel and several mounted versions. The Picatinny rail makes it possible to install any kind of sights.
---
Weapon in game
The H&K 121 will expand the Rifleman machine gun lineup. Its toughest competitor is the Stoner LMG A1 to which the new weapon compares favourably thanks to an increased rate of fire, better accuracy, a larger magazine, and a higher damage multiplier in the arms. These advantages are offset by a slightly lower damage, moderate range and ammo.
The H&K 121 is a multipurpose weapon that will interest both PvP fans and PvE players.
Apart from stunning looks, the golden weapon version can boast an increased rate of fire and a more spacious magazine.
The H&K 121 comes equipped with two unique attachments. The first one is a grip that reduces recoil, spread and barrel sway while firing (except in the prone position). The second one is a x1.8 fast-zoom Hensoldt ZO sight.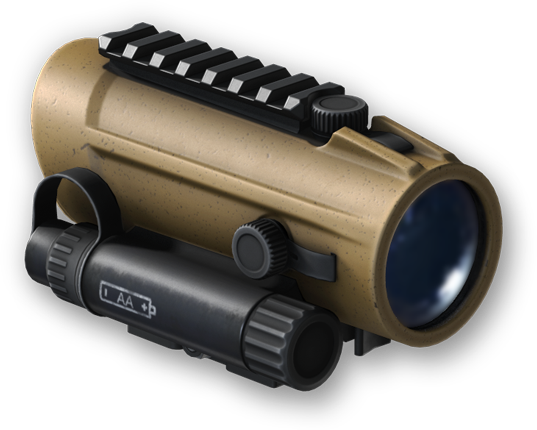 ---
Achievements
By killing enemies with this weapon you will be able to get memorable distinctions.



---
Please note that the specs indicated are preliminary and can be subject to change per general testing results.
Take no chances, use the best weapons of war at your disposal!
---
Join our Social Media and don't forget to leave your feedback: