Gifts for topping up, 40% payment bonus and a shop update
18 Dec 2020 12:04 PM UTC
Soldiers!
Do you want to play with powerful cool-looking weapons and get unique achievements for killing enemies? Golden weapons are the right choice! Moreover, the 40% payment bonus and an amazing shop update are also waiting for you to expand your arsenal and make you stronger than ever!
---
Gifts for topping up
The offer is live from 10:00 CET (9:00 UTC) on the 18th of December till 21:59 CET (20:59 UTC) on the 20th of December. It is enough just to top up your account on a special page for a certain amount indicated in the table. After the payment, the bonus weapons will appear in the "My Items" section of the website.
Top-up
Bonus
300

Golden Fabarm STF 12 Compact
7 days

Golden Enfield L85A2 Custom
7 days

500

Golden Magpul FMG-9
7 days

Golden M14 Crazy Horse
7 days
1000


Golden F90 MBR
7 days

Golden Tec-9
7 days
Please note: the prizes can be received only when paying on a special page and only for the fixed amounts of 300, 500 or 1000 Kredits. The bonus for each set of Kredits is issued only once during the offer.
Other conditions of the offer
By paying a fixed amount, you will receive Kredits and weapons.
For the 3 specified payments, you can receive 6 weapon models.
Expand
---
Top Up Bonus
For all of you who longed for a great top up deal, we would like to introduce a special offer active from today to 20.12.2020 20:59 UTC (21:59 CET).
Upon purchasing certain Kredit packs you will receive 40% bonus Kredits on your accounts! Each package bonus can be applied only once. Please check out the table below for more information.
---
Light Cycle Shop Update
The following line-up will be available in store till around 9:00 UTC (10:00 CET) on the 23rd of December. The offer includes various types of items to satisfy any combat needs. Speed up your progress, grab stylish guns or equip your character with a new stunning camo at an excellent price with a discount up to 30%!
Direct Sale of Light Cycle series via Kredits with a 30% discount: ​

Uzkon UNG-12

Steyr Scout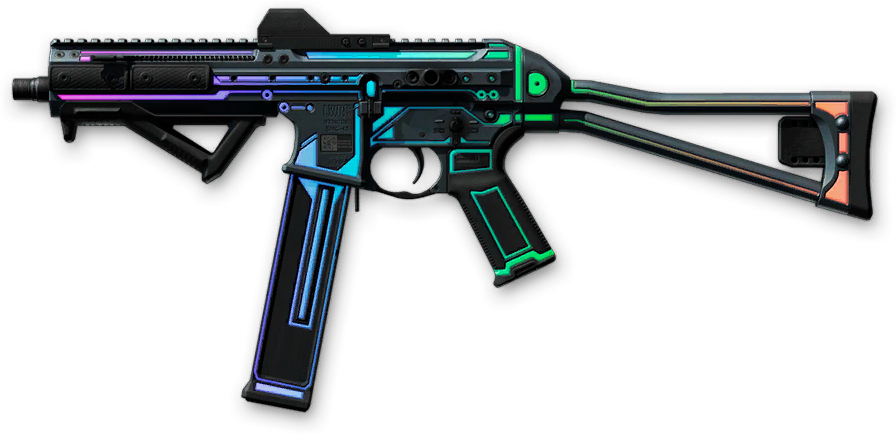 LWRC SMG-45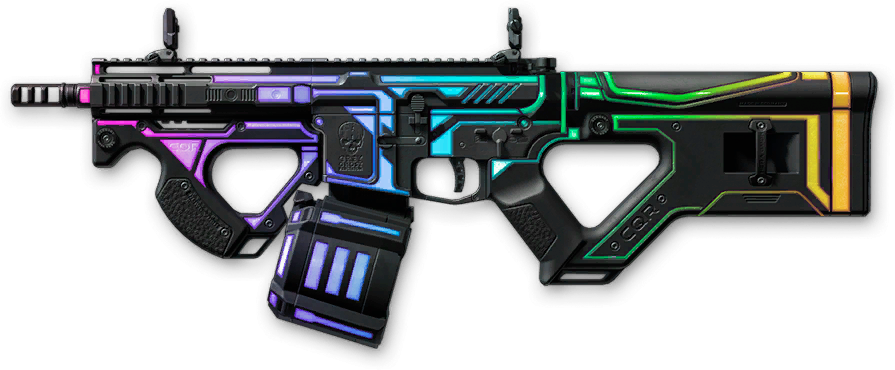 HArms CQR
Random Box and Black Market card for AN-94 "Abakan";
Golden weapons for Direct Sale with a 30% discount: Thompson M1928, Kel-Tec KS7, CZ Scorpion Evo3 A1, H&K G28;
Kredit Random Boxes with a 25% discount: Chiappa Triple Threat, АМ-17, SV-98.
Special Highlight: AN-94 "Abakan"
In the game, the rifle fires two bullets in a semi-automatic firing mode. The weapon specs are perfectly balanced: excellent damage and rate of fire, good aiming range and the availability of a unique grip that reduces spread and increases the arm reloading speed. Details.
The owners of the golden AN-94 "Abakan" will be able to get a unique stripe for eliminating 999 opponents.
Have a nice shopping!
---
Join our Social Media and don't forget to leave your feedback: