"Double Top-up" offer and Golden Weapon shop update
15 Jan 2021 09:41 AM UTC
Soldiers!
Are you planning to top up your accounts? Then you will definitely like the return of "double top-up"! With it you'll be able to receive both bonus Kredits and cool weapons + Random Boxes for topping up! Just make a payment for a fixed amount and then repeat it - this will provide you with the maximum reward. Use your bonus Kredits to buy a cool golden gun, as this is the main feature of our shop update!
---
Double top-up
This offer is active till 20:59 UTC (21:59 CET) on the 17th of January. Read on to learn how to participate!
What should I do?
Top up your account using a special page for a fixed amount indicated in the table. Together with the top-up, you will receive the first gift - weapons and Random Boxes.
Make a second payment for the same amount to collect the second set of rewards - bonus Kredits.
After the payment, bonus Kredits will appear on your account, while weapons and Random Boxes will be on the "My Items" page.
Gifts for each set of Kredits are issued only once during this offer.
For example: the first time you top up with 500 Kredits. Along with the Kredits you purchased, you will receive bonus weapons and random boxes. By making another payment for the same amount (500 Kredits) during the offer, you will receive bonus Kredits.
First payment
First gift:
weapons and random boxes
Second payment
Second gift:
additional 40%
300

Kel-Tec SUB2000 (10 d.)

Box with Kel-Tec SUB2000 (5 units)
300

120

500


AM-17 (10 d.)


Howa Type 89 Custom (10 d.)

Box with AM-17 (5 units)


Box with Howa Type 89 Custom (5 units)

500

200

1000


SV-98 (10 d.)


Chiappa Tripple Threat (10 d.)


Box with SV-98 (5 units)


Box with Chiappa Tripple Threat (5 units)

1000

400
Important: you can get the gift only by making the payment on a special page and only after topping up for 300, 500 and 1000 kredits.
---
Golden Weapon shop update
The following line-up will be available in store till around 9:00 UTC (10:00 CET) on the 18th of January:
Kredit Random Boxes with 10% discount: Kel-Tec KS7, Howa Type 89 Custom, PP-19-01 "Vityaz", CZ Scorpion Evo3 A1, FN FAL DSA-58, DP-12, Calico M951S, Steyr Scout;
Golden Weapons for Direct Sale via Kredits:

AK "Alpha"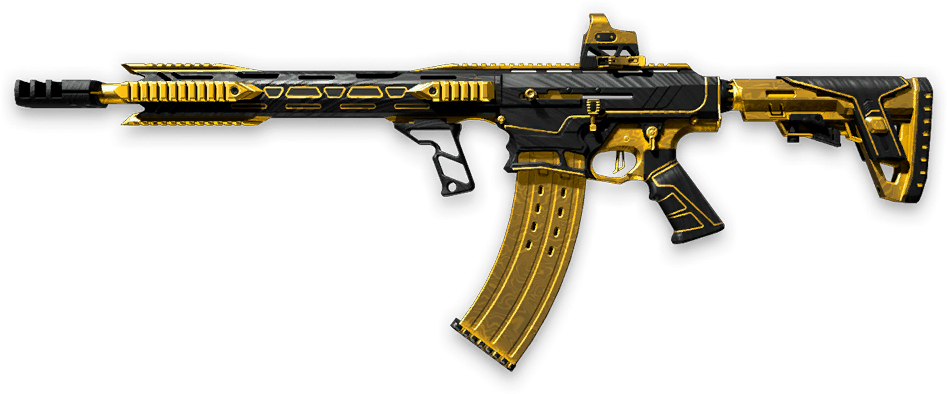 Typhoon F12

Kriss Super V Custom

CDX-MC Kraken
---
Activate the touch of Midas!
---
Join our Social Media and don't forget to leave your feedback: