Gift for topping up, Lucky Set and shop update
20 Jan 2021 11:39 AM UTC
Soldiers!
Don't miss a chance to get cool guns and Kredits, as your two favourite offers are starting today! Top up for 5000 Kredits and get a permanent Golden HArms CQR! For those who enjoy pushing their luck in combat, we have prepared a Lucky Set waiting for you on a special page. Don't miss out on these offers!
---
Gift for topping up
Starting from 09:00 UTC (10:00 CET) on the 20th of January till around 20:59 UTC (21:59 CET) on the 21st of January, make a payment for 5000 Kredits on a special page and get your permanent Golden HArms CQR as a bonus! Due to the manageable recoil and good damage characteristics this gun will definitely make you shine on any battlefield!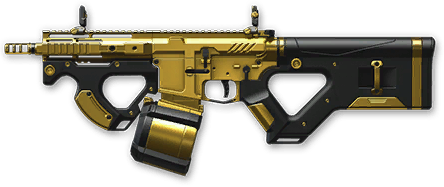 Please note: You can only get this bonus by buying the 5000 Kredits pack on a special page. You can get the weapon only once during the offer. It will appear on "My Items" page.
---
Lucky Set for sale
You can already purchase the brand new Lucky Set on the "Shop" webpage — featuring Kredits and various Random Boxes with mighty weapons. Every player can enjoy this offer and buy the set.
The Lucky Set will provide you with:
100 Kredits
Howa Type 89 Custom Box x5
Chiappa Triple Threat Box x5
AMB-17 Box x5
SV-98 Box x5
Instructions
On the special page, select the pack you want
Make the purchase
Collect the contents of the pack from the " My Items " page.
Please note: these packs can be purchased only on a special page and only upon the activation of the corresponding offer. Other offers (discounts, bonuses, etc.) do not apply to these packs. You can use this offer only once for each pack.
---
Shop Update
The following line-up will be available in store till around 9:00 UTC (10:00 CET) on the 25th of January:
Random Boxes via Kredits: Cobalt Kinetics EDGE Rifle, Cobalt Kinetics Typhoon F12 Custom, Cobalt Kinetics Stealth Pistol, Cobalt Kinetics Twenty-Seven, ACR CQB Custom, M4 Custom, FN P90 Custom, Benelli M4 Custom.
It's time to gear up!
---
Join our Social Media and don't forget to leave your feedback: