Special Operation "Heist": Rewards and achievements
19 Mar 2021 04:55 PM UTC
Soldiers!
We're continuing to share the details of the upcoming seasonal update "Heist". The update will bring a new namesake Special Operation where you will take on the role of mercenaries, out to rob Blackwood's vault. In this article, we'll tell you about the rewards and achievements awaiting you upon completing the new Special Operation.
---
About the reward system
"Heist" continues the tradition of a cyclic reward system with milestones. This means that there is a certain amount of time during which you will be trying to complete the Special Operation with the best results. The quality of the Random Box with rewards depends on the number of completed acts. You can get the best box by completing the Special Operation within a certain timeframe.
The result of the playthrough is saved throughout the cycle, so you can continue attempting to complete the Special Operation without risking anything. After time on the timer runs out, you will receive a Random Box with a reward. Each box contains cards for crafting "The Big Score" series.
---
"The Big Score" Series
The looks of the models will remind you about the success of the mission - just look at the weapon frames and enjoy the detailed cutscene with the opening of the vault. In addition, the guns have gold inlays, which symbolize the bank's wealth and will appeal to those who like to shoot from eye-catching weapons.
The series includes a new weapon - a sniper rifle M4 Marksman Custom, that will appeal to fans of the PvE-mode and Special Operations.
---
M4 Marksman Custom
The model is a semi-automatic weapon that is capable of destroying the enemy with two impacts at any distance. It favourably compares to its closest competitors (the rifles H&K G28 and Cobalt Kinetics Twenty-Seven) thanks to an increased damage and better rate of fire offset by a less spacious magazine and more modest ammo. The arm comes equipped with 5 unique attachments: a flame suppressor, two handles, a collimator sight and a regular sight.
Click on the image to see weapon specs.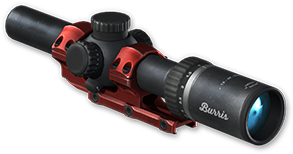 The standard and series versions of the sniper rifle will be available in the crafting system. Cards for crafting M4 Marksman Custom "The Big Score" can be obtained as a reward for completing the Special Operation "Heist".
---
Themed Achievements
The achievements line-up will be replenished with a new themed pack set in the style of the Special Operation "Heist". Complete the mission, do tasks and earn new spoils of war!
---
Please note: the information above is preliminary and some game aspects can be subject to change per general testing.
See you in "Heist"!
---
Join our Social Media and don't forget to leave your feedback: