Desert Dog: Details
05 Aug 2021 03:29 PM UTC
Soldiers!
We invite you to take a closer look at the new agent codenamed "Desert Dog": this is the first character with his own storyline, themed appearance and a special set of items in the game. In this publication, we are sharing information about the new agent. Be first to learn more!
---
Agent's Story
The new stealthy agent is a real killing machine. What mysteries does he keep and how dangerous is he? Our intelligence managed to collect a dossier and record the circumstances of the last appearance of the agent. Here's the recording!
---
"Desert Dog" Set
The new set includes: the "Desert Dog" skin for the Rifleman, a themed series of arms and camouflages, exclusive weapon charms and achievements, as well as special contracts that will later become available in the new contract system. Some of the items you can gain now on a special promo page.
"Desert Dog" Skin
A soldier equipped with the "Desert Dog" skin is not afraid of the heat and difficult tactical conditions, he is enduring and fully ready for any tasks while an additional bonus that increases the sprint distance up to 60% will improve his agility on the battlefield.
Click on the image to open full size.
"Sandstone" Series
The looks of the arms will remind you of desert sands and survival in blazing hot conditions. The series includes weapons and camouflages for the AUG A3 9mm XS Custom, AMB-17, Taurus Judge and Kunai.
Weapon Charms and Achievements
In the "Desert Dog" set, you will also find unique items for customizing your weapons and profile: two themed charms and six unique achievements.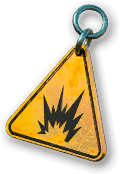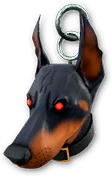 Special Contracts
In addition to the set, we have prepared special contracts. This content will appear in the game later after the introduction of a new contract mechanic. We will tell you about the terms of contracts and rewards for their completion in a separate publication.
---
The surveillance of the dangerous mercenary continues. Are you ready to face the unknown?
See you in game!
---
Join our Social Media and don't forget to leave your feedback:
To Top