Soon in game: Chiappa Triple Threat
07 Jul 2020 09:06 AM UTC
Soldiers!
We are glad to present you Chiappa Triple Threat - a new weapon for Medics that will appear in Warface after the next update. It is the first three-barrelled gun in the game; and it isn't the only surprising feature the Chiappa Triple Threat has. High damage and excellent rate of fire, good hip fire accuracy and decent effective range will definitely interest the choosiest Meds!
---
Chiappa Triple Threat
The Chiappa Triple Threat is a break-action arm presented by the Italian manufacturer Chiappa Firearms in 2012. The producer chose an unusual way to increase the fire power of a classic double-barrelled shotgun by mounting a third barrel on top of two horizontally positioned ones. The barrels are 470 mm long and form an almost equilateral triangle when cut.
The Chiappa Triple Threat has yet another remarkable feature — a removable wooden buttstock, thanks to which in one easy motion you can turn it into a legal sawn-off shotgun. A super-compact size and mind-blowing firepower make the Chiappa Triple Threat an ideal weapon for self-defense in confined spaces.
---
Weapon in game
Chiappa Triple Threat is a new semi-automatic Medic weapon that offers high damage, excellent rate of fire, good hip fire accuracy and decent effective range. Moreover, the gun deals equal damage to the body and to the extremeties. However, since it is a break-action shotgun, you can fire it only three times before having to reload it. In terms of gameplay, Chiappa Triple Threat resembles the so much favoured Christmas Gingerbread Gun.
Apart from a sleek aspect, the golden version of the weapon will boast increased effective range.
The unusual barrel configuration makes it impossible to use standard barrel attachments. That's why the Triple Threat comes equipped with a unique flame suppressor that reduces the damage drop but increases spread. Thus, you will be able to decide what weapon specs are most essential and useful for you in each combat situation.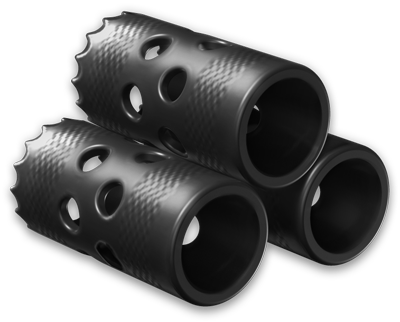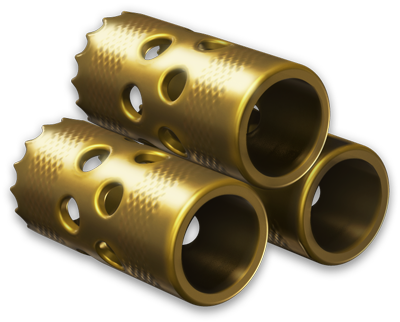 ---
Achievements
By killing enemies with this weapon you will be able to get memorable distinctions.



---
Please note that the specs indicated are preliminary and can be subject to change per general testing results.
Triple your power and effectiveness!
---
Join our Social Media and don't forget to leave your feedback: