Soon in game: "Reaper" Pistol
10 Nov 2020 10:03 AM UTC
Soldiers!
The "Swarm" season will bring to Warface a fascinating pistol "Reaper" that boasts one-of-a-kind looks and special animation in the standby mode. Today we will tell you more about this new ace!
---
Details
A batch of these pistols was found at the Blackwood base in the Mojave Desert. Almost all files related to the project "Reaper" had been deleted. The gun's name was found in recoverable records. What is certain, Blackwood scientists tried to create a new weapon via a symbiosis of a pistol and a living organism derived from arachnid cells.
"Reaper" is one of the most accurate pistols in Warface. It favourably compares to the Ruger Mk IV Lite, another novelty of the "Swarm" season, thanks to its higher damage and better range of fire, reduced spread and a larger magazine.
"Reaper" is equipped with a non-removable 1.2x reflex sight providing the most comfortable shooting. Moreover, the new item offers a unique animation that is activated in the standby mode after a few seconds of inactivity.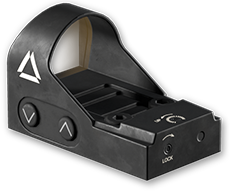 Achievements
By landing killing blows with the new weapons, you'll get memorable distinctions.


---
Please note that the specs indicated are preliminary and can be subject to change per general testing results.
Sedrium is not the only thing they have found on Mars.
---
Join our Social Media and don't forget to leave your feedback: