Special Santa Service
28 Dec 2017 02:50 PM UTC
Soldiers!
Christmas spirit is still in the air and the New Year is softly approaching. Santa has not yet left us as he has one last job to finish. This job is to recruit you. Join Special Santa Service and complete assignments to obtain themed rewards!
Winter Holiday Event
These winter holidays any Warface soldier can join Special Santa Service. Every day you will receive guaranteed presents for logging in the game and you can also obtain awesome rewards by completing various assignments. Each 10 consequent daily log-ins or fulfilled missions will be rewarded with especially valuable prizes!
Collect rewards for both logging in the game and completing assignments.
The event will last till 29th of January 9:00 UTC (10:00 CET).
Santa's prize pool includes:
"Radiance" weapons
"Christmas" weapons
"Evil Santa" weapons
Themed equipment
Boosters
Crowns
Warface Dollars
?andy knives, snowballs, firecrackers and more!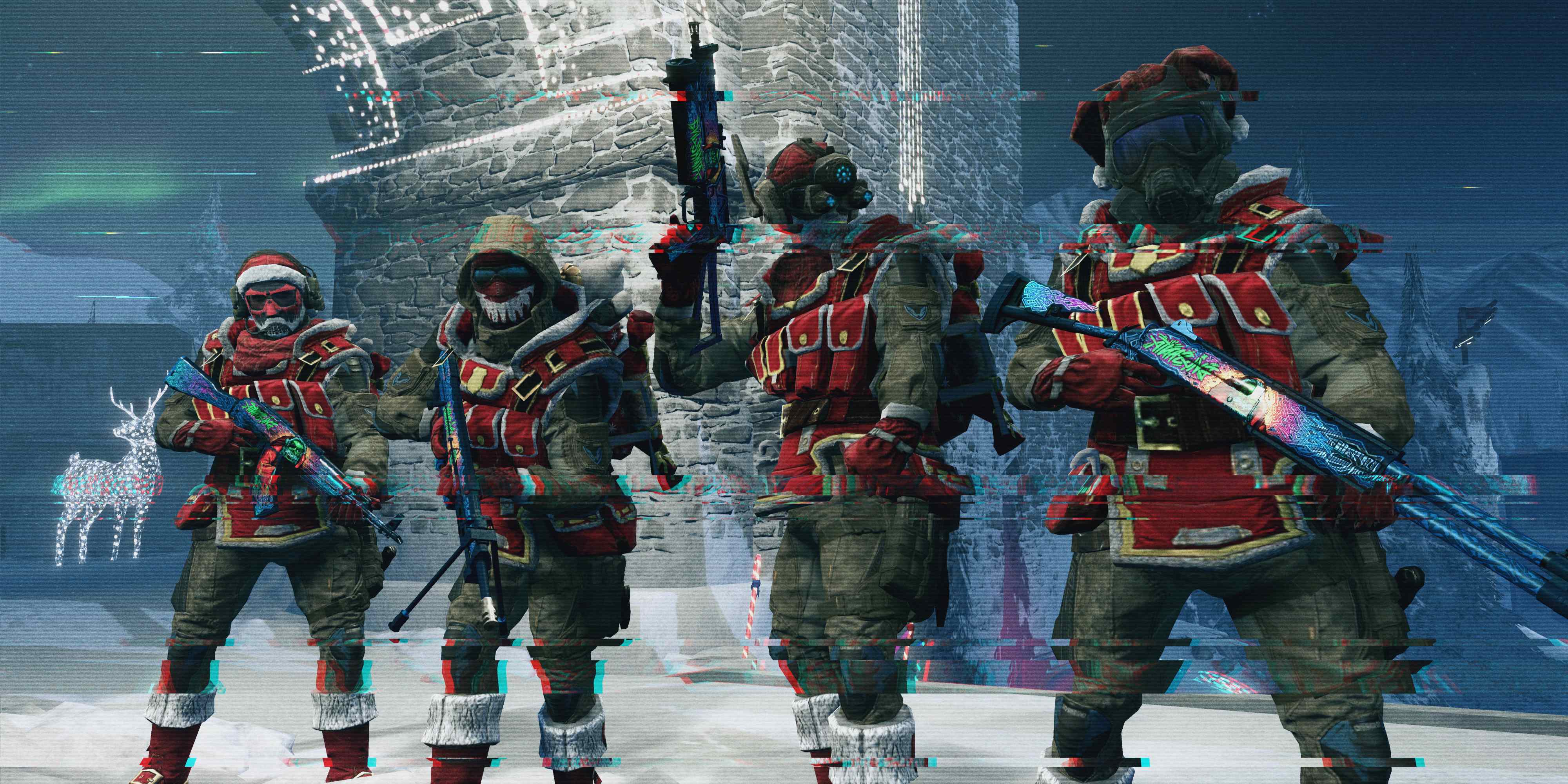 How to take part in the event
You have one available assignment per day. You can choose the assignment to complete from three categories: PVP, PVE and special operations. The assignments are not too challenging but they require daily completion by 23:59 UTC (00:59 CET). If the task is not completed by then – the timer resets and you won't be able to fulfill the mission anymore.
Log in and complete assignments daily to get the best rewards!
But if one daily assignment is not enough for you – top up and pick another one! You can also complete assignments separately on our two servers. You will then get two rewards simultaneously! Claim your rewards in "My Items" section of the website.
Please note that it may take up to several hours for the assignment progress to be processed.
Santa needs you!
---